Stryker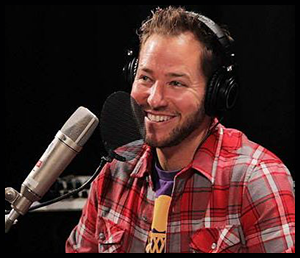 About Ted Ramon Stryker, host of Out Of Order with Stryker…
Los Angeles – Born and raised. Paul Revere Jr. High and Palisades High School.
MTV – First TV show I ever hosted was called Who Knows the Band. We did 50 episodes.
Out Cold – The first movie I ever had lines in. "Me gusta"
Sushi Girl, Grandma's Boy, A Midsummer Nights Rave, The Sweetest Thing – other movies I got to be in as an actor.
VH1, AXS TV, Access Hollywood, Ricki Lake, Hosting Red Carpet Shows for the American Music Awards, Grammy's, and Billboard Music Awards
On Stage With Stryker, Charm School, The Ellen Degeneres Show, The Ultimate Gamer – Just a few shows of many I've hosted or been a part of.
KROQ – My favorite radio station growing up and the place I've worked at since 1999.
Out of Order – The syndicated weekly countdown radio show I host.
Burnout 3 Takedown – The award winning multi platinum video game I am the voice for.
MUSE, Jared Leto, Dave Grohl, Linkin Park, Seth Macfarlane, Mark Hoppus, Tom Delonge, Patrick Carney, Mike Eizinger, Noodles and Dexter, Daft Punk, Matt and Kim, Imagine Dragons – Just a few of my favorites to interview over the years.
Things that make me smile – Free refills on soda, I love sandwiches, purrell, pineapple on hamburgers, 6 mile jogs, Palm Springs, Sun Valley, Idaho, Wheel of Fortune slot machines, Bonzai and KS, drives to Vegas at night, clean and air conditioned hotel rooms, and, my family.
Thanks for reading and thank you for the support.
Stryker